Emergency Response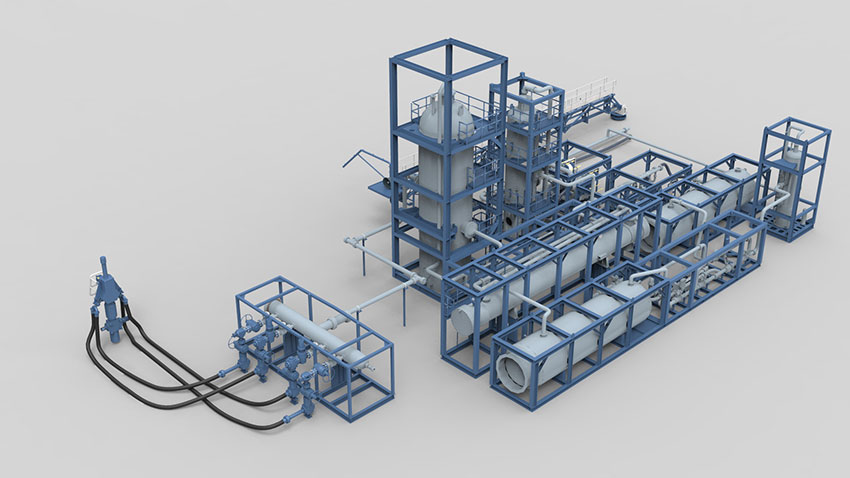 PTS has taken a proactive approach to potential future offshore disasters in the Gulf of Mexico.
PTS is part of the HWCG providing emergency response for offshore spill containment. The surface package built by PTS represents the largest well testing system built for such an emergency. The production process train is a 15,000-psi working pressure, modular, high rate, severe service, offshore production testing package (HRWTP).
The base process system has been engineered and designed for 55,000 barrels per day of fluid and 100 MMscf/d of gas processing capacity.
The design and modularity of the system adds the ability to easily upgrade flow capacity.
Additional process modules are available to upgrade the system up to 130,000 barrels per day of liquids and 220 MMscf/d of gas processing capacity.
Due to the limited space on the rigs, especially with simultaneous operations ongoing, the process package was designed for minimal footprint and weight for deck loading considerations.
The HRWTP equipment package is staged locally and designed for rapid deployment and rig up to enable quick well containment and control.
PTS is proud to be a preferred vendor of HWCG. PTS supplies all surface processing equipment; specialty designed fit for purpose from flow head to flare, and highly trained and experienced personnel to maintain and operate it. All dedicated equipment is stored and maintained in our Gulf of Mexico location in a ready state to respond as soon as an incident occurs. For more information on HWCG please visit www.hwcg.org
For more information please contact us at: