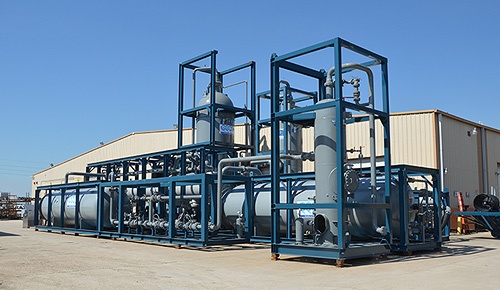 High Rate Well Test Package Oil Spill Response
Term
4 + years
The production process train for the oil spill response system is a modular high rate offshore production testing package (HRWTP). This production process train is a part of an offshore emergency response system (cap and flow) for offshore oil and gas wells.

This base process system has been engineered and designed for 55,000 barrels per day and 100 mmscfd of process capacity.

​The design and modularity of the system adds the ability to easily upgrade flow capacity to 130,000 bpd and 200 mmscfd. The system is designed for rapid deployment and start up.

Due to the limited space on the rigs, especially with simultaneous ongoing operations, the package was designed to minimize the footprint required.